The image of the Christ, leaning on the glass of the Chapel, has been realised by a Minister of the Swiss Reformist Church and expresses the Mystery of Christ Jesus.
This must be read as we read an icon. The signs of the Passion have been highlitghted with the presence of gold (the wounds and crown's signs) while the rest has been made with plain material, reflecting the preciousness of the Passion towards its Salvation work. Omitting the Head a tau can be, noticed, another sign of the Saving Cross.
Otherwise we can perceive signs of the Resurrection, of the Ascension, of the Benediction and of the Transfiguration.
Finally, if we observe the upper line of the Tau and the Head of the Christ, we might think of a pix with an host on the top, the Eucharist.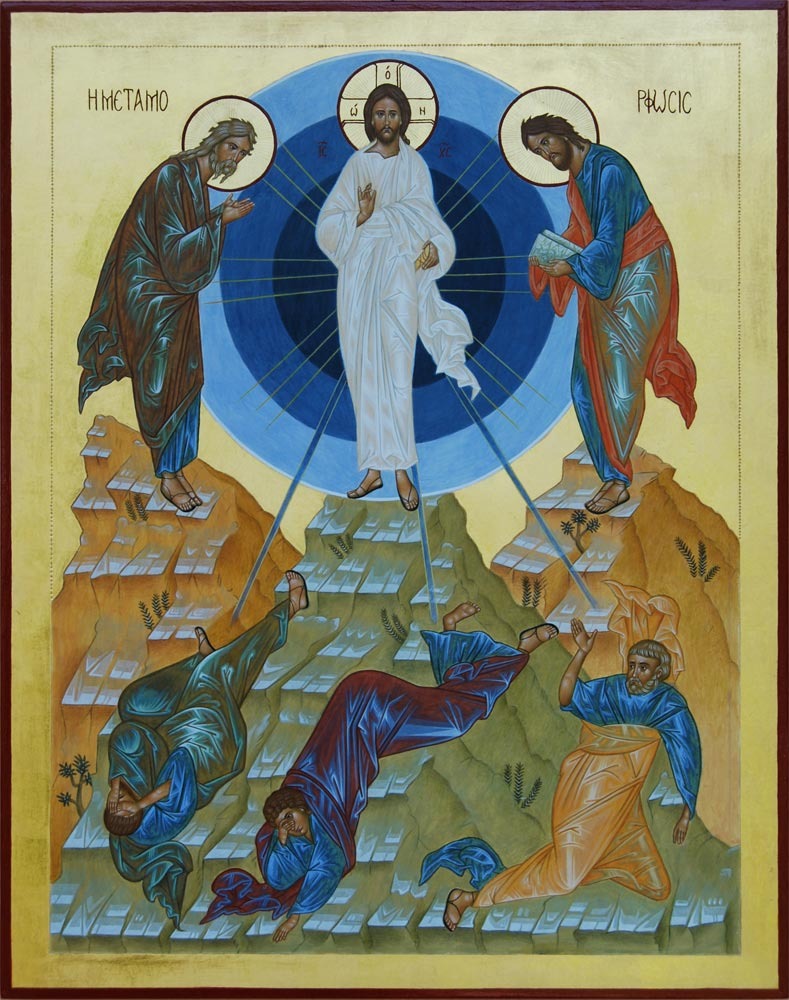 "You cannot have forgotten that all of us, when we were baptised into Christ Jesus, were baptised into his death.
So by our baptism into his death we were buried with him,
so that as Christ was raised from the dead by the Father's glorious power, we too should begin living a new life.
If we have been joined to him by dying a death like his,so we shall be by a resurrection like his; realising that our former self was crucified with him., so that the self which belonged to sin should be destroyed and we should be freed from the slavery of sin. Someone who has died, of course,no longer has to answer for sin."(Rm 6,3-8)